Christina Aguilera says technique is only a quarter of what it takes to be a beautiful singer… passion and drive is everything.
Christina Aguilera credits adrenaline for her powerhouse vocal performances.
Last summer, Aguilera announced she'd take her coaching knowledge from The Voice and offer it to the every day peasant by teaching an online singing course through education company MasterClass – focusing on how to improve your singing voice.
"I'm excited MasterClass has given me the opportunity to truly share all I have learned about my craft with the world," Aguilera said in a statement at the time. "Coaching in this capacity not only gives me a chance to connect with my fans but lets me explore one of my true passions."
Each MasterClass is available online at masterclass.com for $90 per class.
In a new clip, Xtina offers advice on stage fright before taking the stage.
"There's an interesting thing that I find occurs when you're about to perform, you have all those butterflies, you have all those nerves. But the beauty that I find, that's so odd… as soon as I hit the stage and I begin to sing and connect with that audience, the nerves definitely dissipate," she says. "It's such a place to be able to release all that anxiety and all that build up. In a positive way. The adrenaline builds, and it builds and it builds to a place where as long as you're not going to let it defeat you… store it up and then BAM! Let it out there once you're on that stage and give out the light that's inside of you."
Recap: STORE IT UP. LET IT OUT. BAM. LET OUT THE LIGHT THAT'S INSIDE YOU.
Watch the newly-released trailer for it:

Christina watching the money roll in…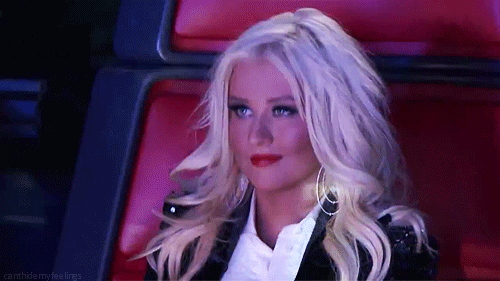 Are YOU signing up? Let us know in Exhale!
And while you're at it… leave a comment and follow us on Facebook, Twitter & Instagram!