Carly Rae Jepsen Nabs Justin Bieber And Tom Hanks For New Music Video
February 17, 2015
Because why not?
Carly Rae Jepsen is back. Yup, you read that correctly. After taking over with her massive hit "Call Me Maybe" and then sort of falling off the face of the Earth, the pop star is hitting us with a new single called "I Really Like You" with some help from Justin Bieber and Tom Hanks. Cue your WTF face!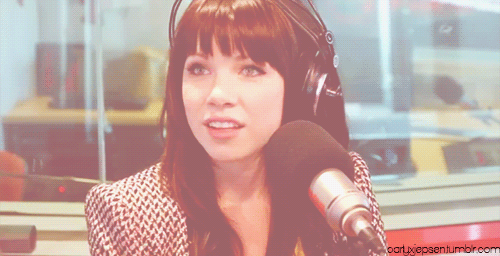 Find out all the details about Carly's comeback below:
While most folks were scared shitless to venture into the streets of New York City amidst, you know, single digit temperatures, Carly and company took to Crosby street in Soho to film the the video for the singer's comeback single. Now, sure you're probably wondering why and how these two nabbed Tom Hanks to appear in Carly's new video, but it's not that big of a stretch since Hanks is apparently good friends with the Biebster and Jepsen's manager Scooter Braun. Who knew?
One lucky street-goers managed to record a clip of the production, which shows Tom and Carly dancing down the snowy streets with a crowd of people behind them. Unfortunately, you can't really hear much of the song, but if she's smart, she'll continue her formula of catchy bubblegum pop. Are you ready for #TheCarlyComeback?

Do you think Carly's new single can match the success of "Call Me Maybe"? Sound off in Exhale.