We missed her so, so bad!
Call Me Maybe singer Carly Rae Jepsen is set to ditch her current one hit wonder status and return to music after an extended break.
The first single, titled I Really Like You, sounds like another classic earworm smash in the making, creatively using the word "really" as an irresistible hook.
Check it out below!
Jepsen has been hard at work writing for her new album, and took to her official website to chat about what she's been up to.
"I've been hiding in forests where one meets a prince and dances till midnight. I've been cocooned in my Soho apartment, sipping tea with artists so weird and wonderful that only New York could keep them happy. I have been hiking to the tippy tops of LA peaks where i've said this out loud to no one… I'm ready."
Sweet!
The singer also shot the music video for the track on February 16th. The flash mob inspired vid will feature Hollywood superstar Tom Hanks and Jepsen's own pop contemporary Justin Bieber.
I Really Like You will be released March 2nd.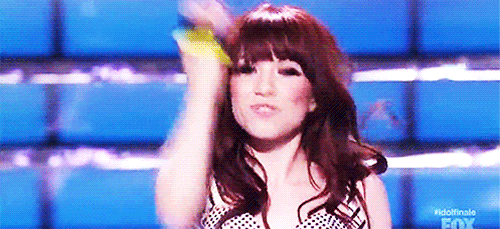 Are YOU excited for Carly's comeback?