BreatheHeavy's first Caption This contest was a success, receiving hundreds of responses in just a day.
Fans were asked to write a caption for the GIF below. The winner was sent a never-before-seen photoshoot outtake of Brit in which they could either A.) Post and share with the world, or B.) Keep exclusively for themselves.
And the winner is…

"Im Britney Spears and I'm shakin' my ***"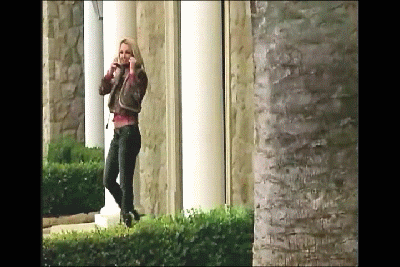 TylerTremallose cleverly borrowed the opening lyrics to Britney's rap song and applied it to this awesomely awesome GIF.

Rounding out the top 10 (in no specific order):
Steel_Magnolia
Y'all, I found London!

chaotic_
The radar horse just had babies

-KickDrum-
SNATCHED YOUR FAV'S WEAVE

Sansa
In my wedding there would be 6 or 7 costumes changes.

srb11
Circus Era: done

Brit_Art
Starbucks just kicked in

MrBlueSkye
These are my favorite jeans cuz they're faded

Ryan
Bionic flopped!

harrisontyler
After two kids my hips are still movin at a rapid pace!
Keep an eye out to see if TylerTremallose leaks it. Congrats, and thanks to everyone who contributed!