Time for iTunes to have a new reigning song!
Britney Spears and Iggy Azalea's "Pretty Girls" is available on iTunes!
"Pretty Girls" got a head start landing online this weekend, leaking Saturday morning ahead of its May 4 release, but fans can now listen to their fav's new single legally – it was plopped promptly onto iTunes and Vevo at midnight EST Sunday night.

On Sunday, Britney Tweeted fans a special video message saying she's promoting "Pretty Girls" using an Uber ride that would pick up a lucky fan in her decked out ~Britney~ SUV,
"For everyone else, I know some of u have already heard it but hold out just a little longer & the song will officially be out later tonight!"
So @Uber & I are bringing #PrettyGirls to you! Request a "Bee" ride in LA @ 3pm PT to hear it http://t.co/7Bi6lwdDqe https://t.co/DGHRVO3onh

— Britney Spears (@britneyspears) May 3, 2015
"Pretty Girls" is Britney's latest release and attempt to ****** back a top spot on the Billboard Hot 100. Its catchy chorus and refreshing contribution from Iggy Azalea make for a promising return for the pop princess. Fans will no doubt purchase the song immediately, but will the general public latch onto Brit's latest musical endeavor with Iggy?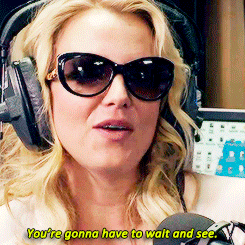 #PrettyGirls is OUT on @iTunesMusic!! Hope you all love it! #BuyPrettyGirlsOniTunes http://t.co/Crh0TPymTh pic.twitter.com/TnwGFyT3VK

— Britney Spears (@britneyspears) May 4, 2015
Buy "Pretty Girls" on iTunes!