Are you ready for new Britney music? It could be arriving in just a few short days.
Cause new Britney's on a mission!
We're just days away from Britney's reimagined, remixed Piece Of Me show in Las Vegas. The relaunch is said to include new songs, choreography and costume changes, and while we do know she's adding "Breathe On Me," everything else is a mystery. We heard she's also including "Touch Of My Hand," will rework "Gimme More," "Break The Ice" and swap "Work *****" for another opening number. Word on the street is that intro performance is a brand new song titled "Just Luv Me."

JUST finished recording some vox. LOVE this song. It makes ME smile, and I hope it will make you smile too… #B9

— Britney Spears (@britneyspears) October 30, 2015
A song by that name was
registered
on BMI this week.
"Just Luv Me" sees production from Cashmere Cat (Kanye West, Ariana Grande), RoboPop (Maroon 5, Gym Class Heroes, Lana Del Rey) and Julia Carin Cavazos, which Google says is the same person as Julia Michaels, the co-writer behind Justin Bieber's "Sorry" and many of Selena Gomez's
Revival
cuts. Britney's recently posted several photos on Instagram in-studio with Michaels.
If Britney
does
perform a new song come Saturday (Feb. 13), it's likely a promotional tool to hype the refreshed show. There's a rumor the "Pretty Girls" singer has plans to put forth an EP versus a full length studio album, and "Just Luv Me" could be the first release from it. Like many anticipated action items in the world of Britney Spears, we'll just have to wait and see.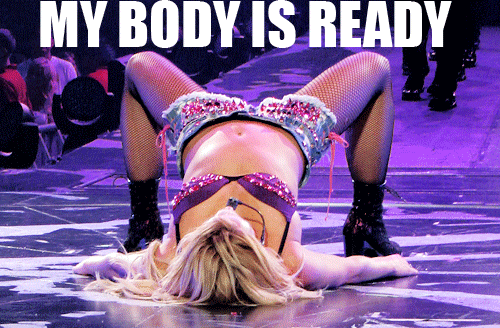 Is yours? Let us know what you think in Exhale!
And while you're at it… leave a comment and follow us on Facebook, Twitter & Instagram!