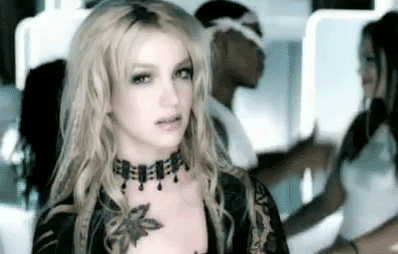 Sometimes after a breakup, one finds themselves watching a *** & The City marathon with a gallon of cookie dough ice cream. Not Britney! She's on to the next. In fact, she seems whatever about the whole thing!
On Friday, Brit Tweeted about her doggie Hannah who's celebrating her 14th birthday this weekend:
Wishing a happy birthday to my sweet girl @HannahSpears! Can't believe she's already two years old!

— Britney Spears (@britneyspears) August 30, 2014
Afterwards, the "Lonely" singer showed off her son's good-as-new arm – little dude broke his arm in a skating accident earlier this summer.
Before & after. My baby back to ! pic.twitter.com/dzN3WKoqaq

— Britney Spears (@britneyspears) August 30, 2014
Britney hasn't sent this Tweet out yet, but I'm sure its on its way: