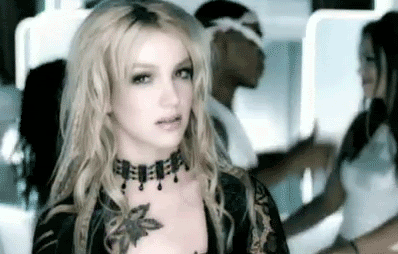 Britney's radio interview with Roula & Ryan
on Houston's 104.1 KRBE was a bomb (not to be confused with DA bomb) and never made it to air.
They changed up the interviewing process Team Britney set up and that's a big no no, causing them to talk negatively Britney on the air.
"I'm sorry Britney Spears. You're worth a 100 million dollars, and you know you're going on a tour of interviews. Please have some answers more than 'UH HUH!! That's sooo kewlll.'"

"I specifically asked her a question so she can elaborate on her Vegas show, and there was a long pause… and she was like 'yeah.' And I remember making this motion like I'm trying to pull a marlin off of a boat like 'COME ON! Give me something!'"
…
15 years in the business… be entertaining!
…
When we interviewed Lady Gaga – she had so much to say we almost don't have to talk at all. Christina Aguilera was on the phone with us for two straight minutes because she has so much to say!
We weren't completely sure why the interview was scrapped, aside from assuming they made fun of her to her face, but now we know.
A source at her record label tells Gossip Cop it's "unfortunate that one station used profanity while telling her a long story — which was completely disrespectful."
The hosts at Britney's other nightmare interview in Houston (the one that said she hears voices), may have "edited the interview and then went on air after the interview and made fun of her," calling the hosts' actions "sad and pathetic."
If that's not pathetic enough, check out what Ryan from Roula & Ryan's saying about Britney.

Keep reaching RT @radioryanchase Are the soldiers barefoot with a cig dangling over a baby's head?

— BreatheHeavy.com (@breatheheavycom) October 8, 2013
100 million+ albums sold RT @radioryanchase You obviously like joke performers who can't sing and lipsink badly.

— BreatheHeavy.com (@breatheheavycom) October 8, 2013
Better luck next time, suckas! Play by the rules of the Queen or nothing!