Britney Britney! Is it true you were offered $10 million to be a judge on X Factor, but you turned it down because you want double that?!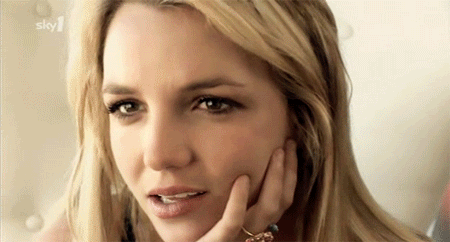 You get it, girl!
New reports claim Britney wants an astounding $20 million to show her face on Fox's hit show every week. She's even reportedly hired a media coach to get her more comfortable in front of the camera, but she's not happy about the $10 million paycheck.
Britney "rejected that offer three weeks ago and is instead thinking about an offer to become a resident performer at a Las Vegas hotel in the fall, a la Celine Dion."
Woah… that rumor certainly took a turn!
Christina Aguilera, who's a judge on NBC's "The Voice," will receive $10 million, and B doesn't want to be in the same boat.
"X Factor" is already recording its audition phase, but won't need the judges until the end of May. FOX wouldn't comment. Britney's camp wouldn't comment. Simon Cowell's camp wouldn't comment.
Guess it's a waiting game, now!