UPDATE: Watch a clip of Britney hitting the mall.
UPDATE: Ellen dropped the trailer for season 14 of The Ellen Show featuring Britney's segment, shot at an L.A. mall. What happens when you take a legendary superstar to a mall? Watch below for a sneak peak.
---
EARLIER:
Britney will help Ellen DeGeneres kick off her 14th season of The Ellen Show next week.
In the first five shows of the new season, which begins Tuesday, Sept. 6, Ellen will hang with Channing Tatum, Simone Biles, LeBron James, First Lady Michelle Obama, and Britney, *****.
According to EW, Ellen and Britney will take a trip to the mall "to do a little shopping."
Perfect.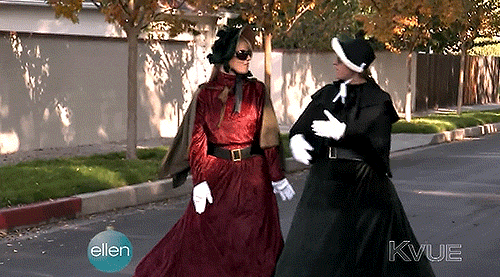 Are YOU tuning in?
Leave a comment and follow us on Facebook, Twitter & Instagram.