How dare they try and use Britney Day against us!
You have good performances, you have bad performances. Not every performance can be a good performance you know. You're going to have some amazing performances, and you're going to have some ok performances.
Britney is reportedly less than pleased with several of her half-full Piece Of Me shows and kind of regrets extending her contract through 2017 – this bit of information brought to you by the ever reliable RadarOnline.
See pictures from Britney Spears' Nov. 1 Piece Of Me show.
They claim event staff are "scrambling" to get the shows full otherwise Brit won't go all out.

"She said that there was no way in hell that she would perform to a half-empty theater," because she thrives off of audience energy, said a source.
They're creating events like Britneyween and Britney Day to draw attention. Today, the first 100 people named Britney (spelled however) get two tickets to the show.
The decline, the insider says, is "an issue of exclusivity."
"When everyone thought that they had to go see her or else, the place was packed. But now that it is long-term, everything seems to have changed," the source explains.
But she's a pro and will follow through with her commitments.
"Britney doesn't need the money. The security of two more years is great for her dancers, crew, and everyone involved, though, so she'll stick it out."
Stick it out though.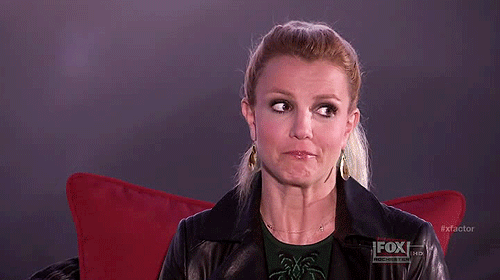 Whatever. Happy Britney Day!