UPDATE: Britney said she "probably" would do it!
UPDATE: Britney isn't ruling it out! According to The Sun, Britney says she would do it, but with another artist.
"Yes. I would ­probably do that," Britney said. "I would have to have a little support group, another artist of course. I don't think you would ever do the Super Bowl alone. That would be kind of scary."

---
EARLIER:
Britney gave an interview to BBC's Radio 1, and was asked about the Super Bowl.
What specifically host Scott Mills asked the "Hard To Forget Ya" singer in reference to television's biggest sporting event next year is still unknown. Mills simply Tweeted that it was mentioned in his chat with Spears which will air at 1:40 pm local time (8:40 a.m. EST on Wednesday). The chat also prompted questions about Justin Bieber (there were tabloid rumors the two had a fling) and marriage down the line.

WORLD EXCLUSIVE me and @britneyspears talk about Bieber, marriage and superbowl, today 1.40pm @BBCR1

— Scott Mills (@scott_mills) August 23, 2016
It's highly doubtful Britney will confirm anything Super Bowl-related during a radio interview to promote her forthcoming album
Glory
, but anyone planting a seed about it in the the pop star's mind is a hero in my book.
Literally me if she confirmed: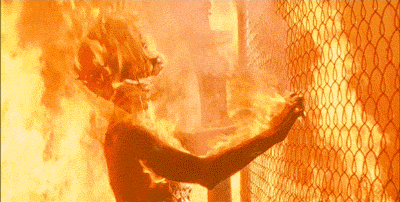 We'll update this post when the interview becomes available.
Thoughts? Let us know in Exhale.
If you haven't already, register an account in Exhale and chat with thousands of pop music lovers.