Watch Britney perform in a rainbow of colors at the VMAs.
You gotta love technology!
If you weren't feeling that bright yellow ensemble Britney Spears rocked during her 2016 MTV Video Music Awards performance on Sunday (August 28), one talented Internet goer went ahead and changed the color of the outfit (among other things) for a must-see edit of the pop titan's big number.
This version of the performance, which was created by the talented Godtidote, shows viewers what B's soon-to-be-donated one-piece would have looked like in different colors. Additionally, he added a few close-up edits that add a little bit of sparkle to her performance, and we have to admit, it totally worked. Since being uploaded to Britney's official YouTube account hours after the broadcast, the pop princess' performance has racked up 10 million views, creeping up right behind her killer greatest hits medley from May's Billboard Music Awards.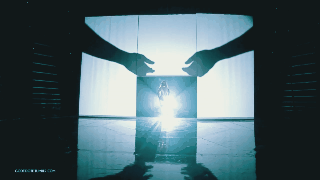 Jamie Lynn Spears spoke about her sibling's return to the VMA stage during a recent interview with "The Bobby Bones Show," admitting that it was a nerve-racking moment for both sisters.
"She was confident and happy and to me that is success so I was really happy to see her up there and she looked phenomenal," she told the host. "(It was) extremely nerve wracking. I was very nervous and she was nervous. It was a big deal for her. She gets more nervous than I think people could ever imagine and then they put her on after Beyoncé and I was like 'Why would they do that?'"
Meanwhile, G-Eazy confirmed what we were thinking all along. He did try and go in for that kiss. "Not every show goes well, and sometimes you try to kiss somebody on TV and …. I don't know," he told Minnesota's Star Tribune.
Take a look at the newly edited and official versions of Britney Spears' VMA performance below!
What do you think of this edited version of the VMA performance? Sound off in Exhale!