Someone got ahold of Britney's grocery shopping list and put it up for auction on eBay.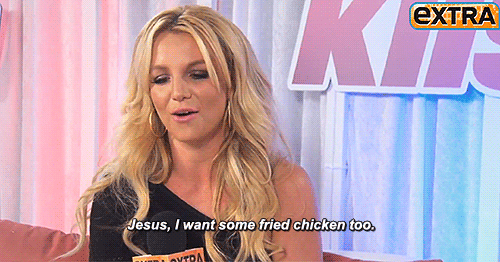 Someone is selling Britney's old shopping lists for $60 a pop.
Should we know Britney ran out of Red Bull, fat free vanilla ice cream, Velveeta Cheese, Dr. Pepper or hamburger meat? Not really, but that hasn't stopped an unknown entity from stealing Britney's thrown out grocery lists from the trash and plopping them onto eBay (auction ends 7/24).
[nggallery id=89]
According to the description posted on the listing, the items are "genuine original handwritten shopping lists" that "came from a former associate of Britney's."
Because autographs are so 1999. The description continues:
These are the real deal genuine notes… Not reprints or copies you get the actual list as seen one off items not to be seen again.

The condition of the is very good but with creasing etc as can be seen a couple have some spill marks etc
Other items included include squash, greens, sweet potatoes, soft pretzels, 7-Up, eggs, bacon and mac n cheese.
If a BreatheHeavy reader purchases the lists (plausible), we formally request they make a T-shirt print out of them. Great, now we're hungry.

I Can't Believe It's Not Butter though? ¯\_(ツ)_/¯