Britney Spears confirms the Iggy Azalea track is still happening.
During her event at with kids from the Nevada Childhood Cancer Foundation last week in downtown Las Vegas, Britney spoke with DJ Pauly D for Extra about her lead single with the Australian rapper, boyfriend Charlie Ebersol and shades her former self.

"I saw her song on TV and I was like a kid in a candy store," Britney said of Iggy. "I was like, I love Iggy, I love that video, I want to work with her, and it was really weird, because a week after that her manager was like, 'She's a huge fan of yours.' I was like, 'Let's do something together,' so it worked out."
She adds the song is very "cool" and definitely something DJs can play in a club.
Then, Britney stabbed all die-hard fans in the heart when she said she hasn't a clue WHY she rocked a python snake for her iconic "Slave 4 U" performance at the 2001 VMAs.
"I would never do that… I have no idea what I was thinking."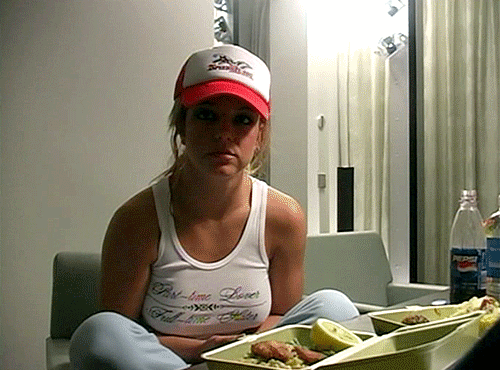 Pauly D also asked about what her boyfriend Charlie Ebersol thought when he saw Brit Brit rocked his name on the back one of her Piece of Me costumes.
"He said, 'You're the sweetest girlfriend in the whole world,' he was really happy I did that."
Pauly D said he heard Charlie say he was lucky to be with Britney.
"I'm very blessed to have him as a part of my life, that's very cool."
Watch the interview below:

Thoughts on Britney's cool track with Iggy?