Britney might star in a series showing off her rock star mom lifestyle.
Is Britney Spears considering a return to reality TV?
In 2005, Britney shared intimate footage of her budding relationship with ex-husband Kevin Federline in a reality television series called Britney And Kevin: Chaotic. She aimed to show her millions of fans she's just another human being, but instead it shined a white-hot spotlight on her relationship with K-Fed which ultimately gave him the platform he needed to pursue a rap career and, well, you know the rest…
Britney noted in 2013 Chaotic was one of her biggest career regrets of all time. "I would never do something like that again," she said at the time. "Actually, that was really bad. That was probably the worst thing I've done in my career."

Perhaps she's had a change of heart since that interview, because anonymous sources are blabbering she wants another go, showing her life as a working mom performing in Vegas while recording a new album.
"She did a reality show before with her ex husband Kevin and wants a chance to show the world that she isn't that person anymore. This show would focus on her life now. With her kids, working on her Vegas show and recording a new CD," sources tell Naughty Gossip. "She is in a great place and has nothing to hide. Letting the camera's into her life would help promote the new album and make her a pop culture icon again. She knows her image has been tarnished and wants to show everyone that the Britney they love is back. This could start shooting in a couple of months. At the moment, 4 different networks have said they want it. MTV and VH1 are very interested in the show. They are looking for a hit to bing back viewers."
This isn't the first time a reality TV rumor has popped up in recent months. Britney reportedly met ex Charlie Ebersol after a series of meetings where he pitched the idea of a TV series for Britney to show off being a rock star mom while giving to those in need. The Daily Mail reported "each episode would follow Britney finding new ways to give money or services to people or give back to a community."
The rumor began to pick up speed when talk show host Wendy Williams gabbed about it on her show this week, mentioning how terrible an idea it is by saying Britney has a "screw loose," is a "robot" and that "we could spend the whole season talking about Britney being a mess" if it aired. Her comments disrupted the temporary peace with the Britney Army, who are currently unleashing a Twitter attack aimed at Williams (@wendywilliams) for her criticism.

Meanwhile, Britney is like…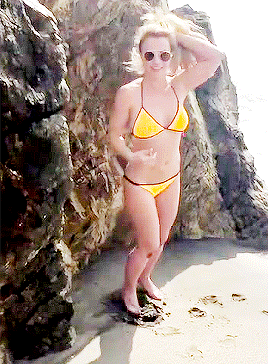 What do YOU think? Should Britney have a reality show? Let us know in Exhale!
And while you're at it… leave a comment and follow us on Facebook, Twitter & Instagram!