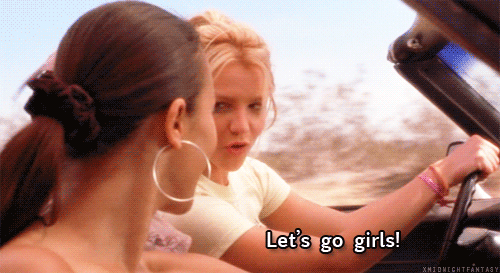 Britney Spears and her "Crossroads" co-star take another trip together – this time by plane.
Brit and Zoe Saldana caught a flight to New York City together on Monday. Perhaps Brit rekindled the friendship after hearing about Saldana defending her during an episode of Watch What Happens Live a few weeks ago.
When a caller asked Zoe what she thought of Britney's infamous "Alien" vocals leak, Zoe said:
"That's mean," Zoe said. "I'm pretty sure that 80 percent of our musical artists would be mortified if they were caught singing without auto-tune."

"She was the only pop star at that time – and I can name a lot of prominent figures right now that today are more famous than Britney – that literally got to where they were at by hating on Britney a lot. Because it was cool at one time to really just diss her. And Britney never did that."
Brit saw that and fired up a response thanking Zoe for the support:
Truly the sweetest, thx 4 the kind words. Nothing but great memories of working w u. Crossroads pt 2?
Now they're besties! See the two together here:

The Piece Of Me star
traveled to New York City to premiere The Intimate collection
during Fashion Week in New York City on Tuesday.
She told the Britney Army:
Coming for you #NYFW… so so excited to premiere the @intimatebritney line at the gorgeous NYC Public Library tomorrow!