See the best comments from our contributing members this week.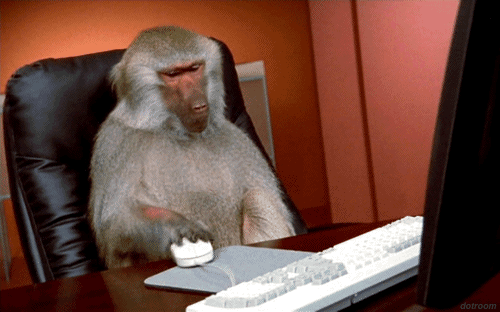 10 comments from BreatheHeavy members that we golf clap to.
Thousands of comments were posted in BreatheHeavy's Exhale this week, whether it was to comment on Britney Spears' flawless appearance at the VMA's, Kanye West's bid to run for president, Miley aftermath or all things Taylor Swift (including farting). We'd like to take a moment to acknowledge the brilliant and clever contributions from our loyal members. Each week, BreatheHeavy will post our 10 favorite comments we saw throughout the week. They could be bitchy, heartfelt and/or sarcastic. It's really up to our discretion, and we don't have much.
Our Top 10:
10. Brit_Brits_Bitch's comment in Mtv Insists The Miley/nicki Drama Is Real

9. JuliioCGC's comment in Zayn Malik Goes ******* For Interview Magazine
He needs to know his angles…
8. JanetSpears's comment in Christina Aguilera Teaching Online Singing Course
sooo now shes a 00s pop star turned Vocal teacher

and its not even at a real school
7. Anitta's comment in Miley Cyrus And Her Dead Petz: New Album!
Beyoncé did it first

6. PartyLikeIts2007's comment in Beyonce Releases "Crazy In Love" Remix
a spotify linked song & a tidal tweet
5. GrotesqueDiva's comment in Madonna First Female To Cover Rolling Stone Collector's Edition
Madonna used to be so cool, I loved her so much before knowing Tori Amos' music.
4. unusual-u's comment in Fifth Harmony Are Open To The Idea Of Solo Careers
Lmao, they just released their debut album and have only one hit and they already think about solo careers?! They should learn from Nicole Scherzinger.
3. Blackout Phase's comment in New Janet Jackson "Unbreakable": Listen
THIS IS FREAKING AMAZING! We've missed you janet!
2. Lights's comment in 50 Cent Says He's Being Attacked By Britney Fans After Super Bowl Announcement
Embarrassing. He didn't say he's doing the halftime show, it's just a random party/vodka promo. Dumbasses.
1. reVolution's comment in Britney Spears Attends The Mtv Vmas
I can't!!!!
If you haven't yet, REGISTER a username in the forums and begin posting and interacting with fellow music lovers! THANK YOU to all of the active members commenting – we love you.