She cancelled two upcoming performances.<!—more-->
Hilary Duff took a seven year break from music, released an album, then bounced.
One year ago today, Hilary Duff released "All About You," the second single (following "Chasing The Sun") from her forthcoming record that would drop much later than fans expected. When Breathe In. Breathe Out. did finally debut on June 12, her initial acoustic feel-good boppers were available as digital-only bonuses when purchasing the Fanjoy edition of the album. Duff was testing the waters, and quickly realized her catchy ditties failed to make an impact on radio, and after all if Hilary was returning to music… it was going to be on the charts!
Cut to spring 2015, Duff releases the much anticipated "Sparks" single – her Bloodshy-produced, Tove Lo-written anthem about kissing in the dark. Ahh, much better! Until the music video received disgraced reviews from her own fanbase, claiming it was more of a Tinder advertisement than a proper visual to showcase the Duff's grand resurgence into pop music. A passive aggressive "fan demanded" version surfaced two weeks later, but too little too late.

Since the record's deliverance, Duff received rave reviews from media sources outside her typical niche. She successfully crafted a record that pushed her persona from aimless to a pop force taking names. "Sparks" gained traction on radio and even guided Duff to begin planning performances outside the controlled television performances safety-net. She even posted
behind-the-scenes footage
of her preparing said performances to "My Kind," alluding her era was young and unfinished. It appears we were wrong if this new quote from the Duff is any indication she's through with promotion.
.@HilaryDuff on her return to music: "It was a lot of fun. Let's see where it goes now."

— Hilary Duff News (@HilaryNews) August 6, 2015
Days later, Duff cancelled two separate radio music festival performances she planned weeks ago reportedly due to scheduling conflicts (possibly because of her role on TV Land's show
Younger
).
Unfortunately due to another scheduled event, Hilary had to cancel 🙁 Sorry guys! We'll have a replacement soon! https://t.co/wUi7iGAkOu

— MIX 96.5 (@HoustonMIX965) August 10, 2015
Bummer! Hilary Duff will no longer be performing at #BiteLV. BUT – we've made two additions to the lineup. See who else will be performing on September 12th.

Posted by Mix 94.1 on Tuesday, August 11, 2015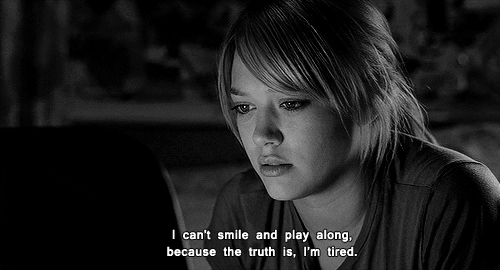 And in an interview
published
today (Aug. 12), Duff says "Breathe" was terrifying to produce.
"To me, that record (Breathe In. Breathe Out) was terrifying just because the industry has changed so much. I hadn't been in a studio for forever. After taking a break from something for eight years, it takes awhile to totally find your direction."

If Duff halts further promotion of her new record, it might become 2015's single biggest music injustice (after the Becky G and Austin Mahone breakup, of course). Sure, the record didn't break barriers or stand for anything politically or socially, but good pop music doesn't need to. It simply needs the spotlight. In that same interview out today, Duff added she was "so proud" of it, but something tells us
Breathe In. Breathe Out.
is also so yesterday.
Sitting on my front porch drawing tonight. pic.twitter.com/Y10NCEozYw

— Hilary Duff (@HilaryDuff) August 12, 2015