April Fools, y'all!

The higher ups at Team Britney asked me to remove the April Fools joke. Something about hurting ticket sales or something.
Updates on the Queen to resume as normal…
(LOS ANGELES) Three months into her Las Vegas residency, Britney Spears shocked Caesers Entertainment execs by pulling out of her two year, 98-show contract to focus on her third pregnancy to first time father David Lucado.



"I am saddened to let down my many eager fans who planned on seeing my show in Vegas," Britney Spears, 32, says in the recent press release. "I love performing, but right now my heart is with my boys and my family."

Lucado, 28, is pleased as well. "I am so proud of Britney," the Virginia native said, "but I am more proud of my wife's strength dealing with the white hot spotlight of super stardom. This means so much to her, and she deserves this much needed blessing."

While Spears and Lucado remain ecstatic, Caesars Entertainment VP of entertainment, Kurt Melien, worries about the impending lawsuits to follow. "While I'm happy for Ms. Spears," said Melien, "she and her team are contractually obligated to fulfill 98 shows. We are prepared to defend this questionable decision in a court setting."

"Caesars Entertainment worried something like this could happen," a Spears source spilled to the Associated Press. "The conservatorship she is under assured execs she would meet the terms agreed up on. There's going to be a real fallout over this."

A Los Angeles court signed off last year on Spears' request to perform in Las Vegas.

"I have seen so many sides to my celebrity," Britney continued in the release, "and sometimes life guides you down unexpected paths. I thank God every day for my fans' support, and for this miraculous gift I'm blessed with."

Spears began her multi-million dollar Las Vegas strip headlining show, "Piece Of Me," at Planet Hollywood Resort & Casino in December of 2013 to a sold-out audience. Her upcoming run was scheduled to begin April 25.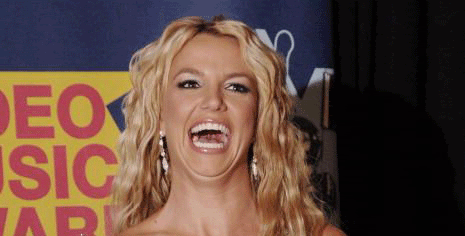 April Fools