You won't find them on B9.
Bloodshy revealed they've recorded over 20 songs during their working relationship.
If all is pointing in the right direction, it sounds like we're (almost) on the brink of Britney Spears' next album, but you won't find anything along the lines of "Toxic" or "Piece of Me" on the set since Bloodshy has confirmed that he nor Avant have worked with the pop titan on the forthcoming project.
During a recent interview with MTV Norway, Chris, who is better known as Bloodshy of the production team, spoke about his working relationship with B, which dates back to 2002. "It started many years ago, and it has changed quite a lot since the beginning. We became friends after our first meeting and started hanging out," he revealed. "We wrote songs together and even joined her on tour. She often called us up and sang us her ideas. We had a good working relationship."
As you can see, Chris' use of the past tense alludes that he and the Las Vegas queen haven't hit the studio together in recent years, and he went a step further to confirm that he is not part of the production for her forthcoming ninth studio album.
We haven't done anything on her new album, which is the first time ever since we started working together in 2002.
In a post on ATRL, the writer for the story revealed that Chris was about to divulge a little bit more on his relationship with Brit Brit but "unfortunately he stopped himself, saying that that would have to do." It's certainly interesting to hear him admit that this is the first time that they haven't worked together with her since they met, considering they weren't on Britney Jean, but maybe their stuff was left on the cutting room floor.
In that case … grab your nearest candle and pray for the sessions to leak. </dreamer>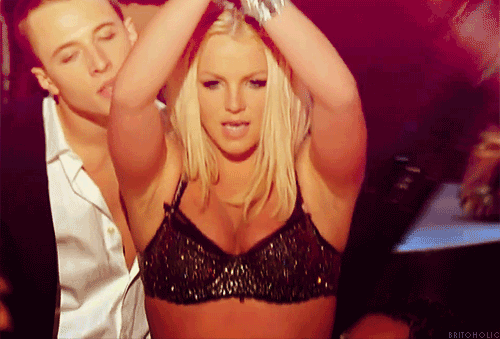 Which producers do you hope Britney has reunited with for B9? Sound off in Exhale!