Plus, new updates on Ciara, Galantis,
Paris Hilton is pitching an "unflinching, authorized" documentary to interested buyers at the Cannes film market.
That's hot.
Now that that's out of the way, we'd like to inform you about the hush-hush project Paris Hilton has embarked on – an inviting look into the luxurious tabloid world of a "businesswoman, entrepreneur and media icon."
9.14 Pictures and XYZ Films announced the untitled doc will give interested gawkers a peek into her past, including how she catapulted to fame with the infamous *** tape, reflect on how stardom has shaped her to become the person she is today and the impact her influence has on young women.
"Paris Hilton is a modern day-Marilyn Monroe — beautiful, iconized, world famous, shaped by mass media and misunderstood," said the doc's directors Don Argott and Sheena Joyce. "We are thrilled to work with Paris to explore her complicated relationship with the public, the press and the politics that shape our perception of a modern celebrity."
Can you handle it?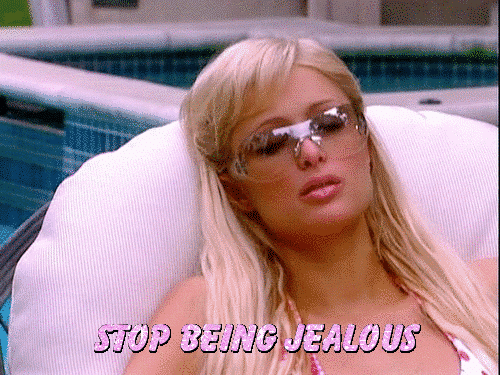 ---
■ Ciara signed with IMG:
---
■ Galantis – "No Money"
---
■ Just Kiddin – "Fall For You"
---
■ Desiigner performs "Panda" on The Late Show:
---
■ Mike Posner performed "I Took A Pill In Ibiza" on
Conan
:
---
■ Piers Morgan blasts
Lemonade
on
Wendy Williams
:
---
■ Gallant performs "Weight In Gold" on
Fallon
:
---
That's hot.