Arin Ray's about to feel the wrath of Britney fans after one of his family members
Tweeted
Britney's a bad coach for Arin.
PLEASE vote 4 my godson @ArinRaySings keep him in so he can "be me" b/c @britneyspears has not been good mentor not fair!
Put @ArinRaySings thru so he can do wht he do! Don't let him go home b/c britney doesn't know wht she's doing @SimonCowell @LA_Reid
I know he's on Team Britney, but only one act wins The X Factor, and it's just not him.
Gurl, you better run…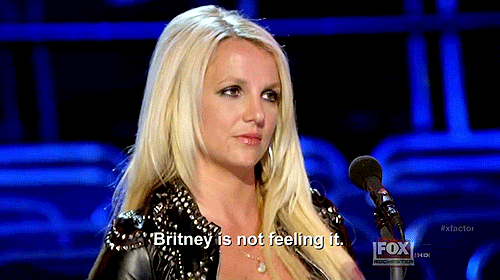 On a sidenote from me: I think Arin standing up for himself on tonight's episode was brave. He said what he really felt despite wearing that leather jacket and wants to do something more him. Britney agreed, so we'll see…