Take it to the court!
While Katy Perry will likely turn herself into a human firework at her Super Bowl XLIX halftime show next week, Ariana Grande is probably keep things a little more low key for her headlining gig at the NBA All-Star Game halftime show on Sunday (February 15).
Y'all ready for some more Ari?

Grande's big news was announced on Thursday (January 22) via the NBA and is set to take place at New York City's Madison Square Garden. The 64th annual celebration will air on TNT and be watched by 215 countries around the globe. Additional performers for the NBA All-Star Game will be unveiled later today. Here's to hoping that there'll be some surprise Victoria Secret wings laying around the court. #BangBangIntoHerFace
It'll be an all basketball dominated time a year for New York as the Celebrity Game happens on Friday (February 13) with the All-Star Saturday Night events at Brooklyn's Barclays Center. Big ups to Team Ariana for booking the pop star for yet another huge gig just a few weeks after her big night at the 57th Grammy Awards, where she'll perform live and is up for multiple awards, including Best Pop Vocal Album and Best Pop Duo/Group Performance.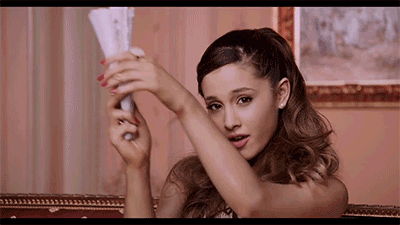 Will you tune in to see Miss Grande's halftime show? Tell us in Exhale