Listen to Grande sing over an electric guitar.
Ariana Grande's new snippet of "Dangerous Woman" has us going…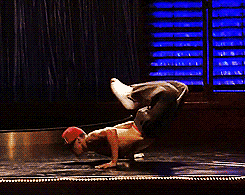 From what we've heard so far, Grande's new song sounds like a slow burning pop jam that'll feature her signature soaring
oohs
and
yeahs
over a cool electric guitar.
A second snippet of the song surfaced on Monday.

She's set to release her lead single (what's "Focus") this Friday (March 11) ahead of her SNL appearance where she'll host and perform "Dangerous Woman" and one other song thought to be "Be Alright."
Last week, Grande posted a different clip on her Instagram.

In a live stream with fans earlier this week, Grande said "personal growth is reflected in the sound" and that she's "really proud of it."
"To me a dangerous woman is someone who's not afraid to take a stand, be herself and to be honest."
Thoughts? Let us know in Exhale!
And while you're at it… leave a comment and follow us on Facebook, Twitter & Instagram!