Ariana Grande Is Releasing A Remix Album
April 28, 2015
… in Japan.
I hear Ariana Grande releases remix albums… in Japan.
That never gets old.
Ariana Grande will debut a compilation of remixed material for her fans solely in Japan on June 3 (preorder). The artwork above is a simple anime drawing of Grande rocking her iconic cat ears for the appropriately titled remix album called "The Remix." She's winking because she knows it's a quick buck!
Here's a sick Grande remix that won't make the cut, but enjoy it while you check out the tracklist below.

The Way (Sidney Samson Remix) [feat. Mac Miller]
Right There (7th Heaven Radio Mix)
Right There (Ralphi Rosario Radio)
Baby I (Cosmic Dawn Radio Edit)
Problem (Wayne G Radio Edit) [feat. Iggy Azalea]
Problem (Dave Audé Twerk Edit) [feat. Iggy Azalea]
Problem (Dawin Remix) [feaat. Iggy Azalea]
Break Free (Zeed's Extended Mix) [feat. Zedd]
Bang Bang (Dada Life Remix) [feat. Jessie J & Nicki Minaj]
Bang Bang (3LAU Remix) [feat. Jessie J & Nicki Minaj]
Love Me Harder (Kassiano Remix) [feat. The Weeknd]
Love Me Harder (Gregor Salto Amsterdam Mix) [feat. The Weeknd]
Love Me Harder (DJ Class Remix) [feat. The Weeknd]
One Last Time (Gazzo Remix)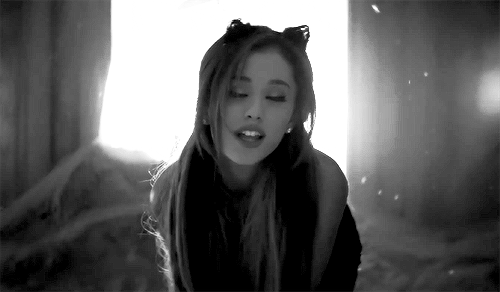 Anata wa Ariana Grande no nyūarubamu o kōnyū suru tsumoridesu ka