When will your favs?
When will your favs?
It's an interesting time for Katy Perry. The pop star released two sleeper hits with "Chained To The Rhythm" and "Bon Appé***." She finally landed a legitimate bop with the Nicki Minaj-assisted single "Swish Swish," but the music is getting overshadowed by her newly-inked deal with American Idol. Particularly this gem of information – TMZ is reporting they're paying her upwards of $25 million to be a judge on the reboot.
As in, $10 million more than Jennifer Lopez earned during her time on the show.
TWENTY FIVE MILLION DOLLARS. Just let that sink in.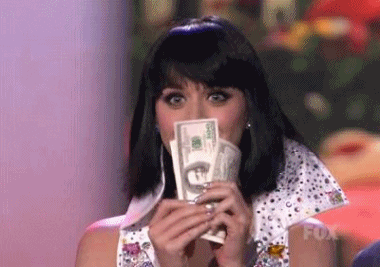 Thoughts? Let us know in Exhale.
And while you're at it… leave a comment and follow us on Facebook, Twitter & Instagram and subscribe to our YouTube channel.