A third new track from A$AP Rocky has arrived. Don't call it a single, though!
Harlem rapper A$AP Rocky has released another catchy as hell rap song, titled M's (aka millions).
The smooth mid-tempo track was originally previewed in the music video for "Lord Pretty Flacko Jodye 2" and features an earworm of a chorus you're bound to have stuck in your head for hours.
Today, the track was premiered in full as part of a lecture the rapper participated in with Red Bull Music Academy.
The moment @YesJoeFox and @ASVPxRocky decide to play a brand new tune… #AskRocky #RBMAUKTour https://t.co/ex7bzYg0bK

— Red Bull UK (@RedBullUK) April 8, 2015
Rocky made it clear on his own twitter account that the track release is simply a gift for fans, stating:
M'S IS NOT A SINGLE. SHUT UP N HAVE FUN DAMNIT

— LORD FLACKO JODYE II (@asvpxrocky) April 8, 2015
The 26-year-old also clarified that all tracks released recently – Multiply, Lord Pretty Flacko and M's – are in fact, not appearing on his upcoming album, A.L.L.A, leaving fans appreciative of new material, but confused as to how the actual album is going to end up sounding if these songs do not represent it.
The scattered releasing of songs over the past few months, as well as an increased media presence, suggests Rocky might pull a Beyonce/Drake soon and just drop the entire album without warning.
Whatever happens, this will be me once it finally arrives.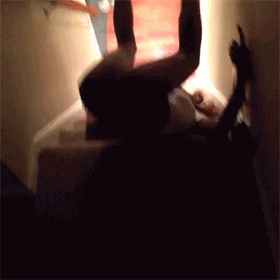 What do you think of the new track?