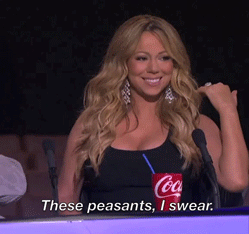 There's some major buzz Mariah Carey's taking over The Colosseum in Las Vegas very soon, and we're here for that, honey.
It was Jennifer "I don't know her" Lopez that started the buzz a new ***** is taking over the Las Vegas strip (Britney's there already, tried it) with their very own residency, but it's Mariah Carey who's stealing the spotlight. And countless bottles of champagne, dahling. Rumor has it Mariah's announcing her multi-million dollar deal to perform a bunch of shows at Caesars Palace this week, so to celebrate, BreatheHeavy's listing the Top 5 reasons why we can't wait for Mariah to take over the city of sin!

5. Why the **** not?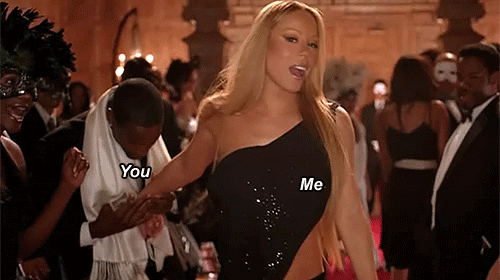 Let's just start with that. Performing a string of shows over X amount of time at one venue is a first for Mariah Carey, and the music industry loves
firsts
. So does Madonna, but that's besides the point. She can raise her kids in a more stable environment and still earn bank. She'll perform for 90 minutes, hobble onto her private plane funded by Caesars Entertainment and jet home with no worries about the global warming she's furthering.
---
4. Roundabout revenge
What's the best way to get back at an ex? Being successful! And headlining your own Vegas residency is definitely a sign of that! While Nick Canon is DJing at nightclubs, Mimi's huddling thousands of men and women ages 30-55 to overspend on wine and tickets to her unprecedented sparkly show.
---
3. GLITTER!
Expect a lot of it. Moving on.
---
2. It means less lip synch flubs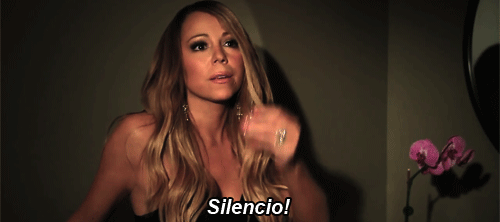 Mariah's made headlines lately
for a few major lip synch flubs, but rest assured that debauchery won't happen in Vegas, probably because she'll request no cameras but more importantly because anyone who leaks her live audio feed will face the wrath of the Vegas mafia (it exists) after Mariah breaks each and every one of their toes and fingers with her Versace stilettos.
---
1. It's HER audience
There's a reason Britney Spears (and soon-to-be Jennifer Lopez) performs at the Axis inside Planet Hollywood and why Mariah Carey will join the likes of Celine Dion and Elton John at The Colosseum: the classier folk like Caesars Palace better. Not that Britney isn't classy, but I don't foresee Mariah Carey's audience jumping up and down if Mariah announced she's leaping off a 30-foot tall tree through a waterfall. Her fanbase is a bit older and are willing to spend more money to enjoy the experience of being in that venue.
---
Fact: Every mom and gay boy ever knows the words to "Fantasy."
Livin' in sin is the new thing. Are YOU excited to Mariah Carey in Vegas after Piece Of Me?