January 12, 1999 is the most important date known to mankind.
Today marks the 19th anniversary of Britney Spears' Baby One More Time album.
January 12, 1999 is the most important date known to mankind. It's the day Britney's impeccable debut studio album hit shelves and quite literally changed all of our lives. I would probably be a kindergarten teacher, an ****** or a pilates instructor if it didn't exist. I HATE pilates.
To celebrate, we listed only 19 reasons why the record is the most important album/era in history and how it will forever keep a special place in your dark, cold, Millennial heart.
1.) The "Baby One More Time" music video. Pigtails, knee-highs and belly baring button-ups are now timeless fashion staples.
2.) The invention of emails. 3.) The …Baby One More Time Tour. No one did it or can do it like this. The dance breaks are still seriously insane.
4.) When will your favs?
5.) The era produced multiple clones (Willa Ford, Mandy Moore, Jessica Simpson).
6.) And the ultimate imposter and decades-long feud (Fighters, wassup?)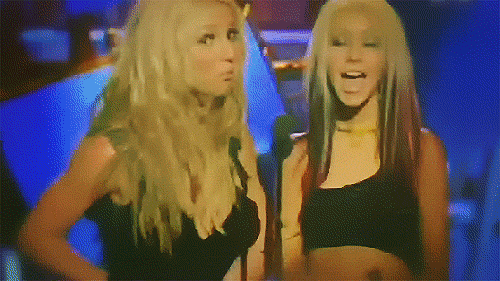 7.) The "Sometimes" music video. If you didn't recreate the heart choreography with your friends, did you really have a childhood?
8.) She pioneered the bubble gum pop transition because that's just who she was.
9.) I still rewatch her VMAs performance with *NSYNC at least once a day.
10.) "Soda Pop" deserves to be on loop in The Louvre.
11.) When she saved jazz music from extinction at the Billboard Music Awards.
12.) She was the MOST professional singer in the game.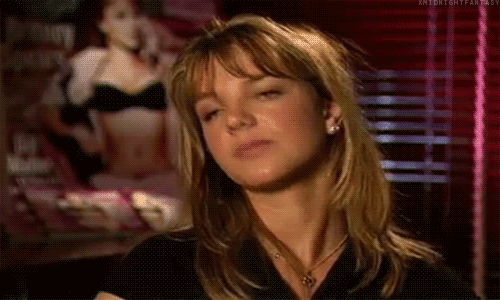 13.) And the least innocent.
14.) Gracious Queen gave Max Martin a career.
15.) If you don't think "Crazy" is one of her best music videos of all time turn in your stan card immediately. And you're a horrible person.
16.) Erm.
17.) Her relationship with Rosie O'Donnell is unparalleled.
18.) Britney popularized duets. I wonder what that guy is up to btw. Not really, though.
19.) Long live Baby One More Time, the most influential album of all time.
Time will take us a part, but I will still love you. Happy birthday, Baby One More Time!
Is Baby One More Time your favorite Britney album? Tell us in the comments below!
And while you're at it… follow us on Facebook, Twitter & Instagram.