As per Epic's press release, Ally, Normani, Dinah, Camila and Lauren will borrow the "breezy vocal melody" from MC's 1996 classic "Always Be My Baby." Does this mean that 5H is going to simply snag the lyrics from the tune or actually sample MC's vocals? Not sure, but this isn't the first time that the girls have tried to paid homage to Mimi. Just a few months ago, 5H had the balls to tackle one of the best holiday songs of all time AKA "All I Want For Christmas Is You," and we weren't that impressed.
"Always Be My Baby" is such a quality pop gem, so I hope this was done well. However, with the title "Like Mariah," there's a chance it could be just as horrendous as something like "Walks Like Rihanna." Yuuuck. In other words, BreatheHeavy has a message for you, Fifth Harmony.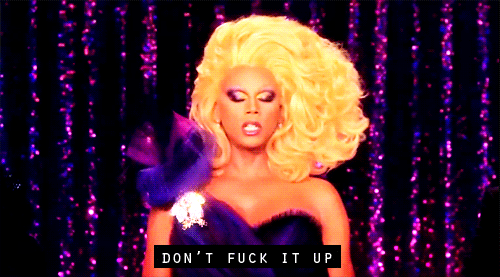 In the meantime, I'm going to relive my childhood (and simpler times in Mariahland) with this gem.
What do you think about Fifth Harmony sampling Mariah's classic? Place your bets now, so you can quote the heck out of it later in Exhale.