Jennifer Lopez
Shakira performed "La La La" at the World Cup's closing match on Sunday, and it was everything I imagined it'd be. Shakira looked pretty, she was wearing red, and she shook her butt a lot. Was it a good performance? Sure, but I'm old school. I'm all about the
~controversy~
- something that'll get people talking! Is that too much to ask? Here's her lip-synched performance summed up in six GIFs. And if that didn't quench your thirst, the entire video is available under that.
She plays the drums.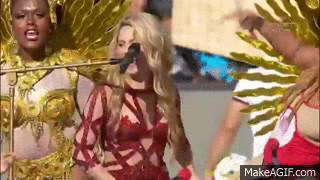 Points to no one yet everyone watching.
This bitch.
Performs a maneuver we all do in the shower.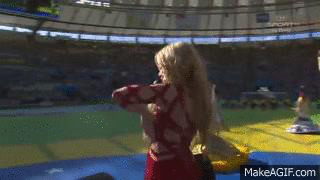 Lots of this.
And this.