Lady Gaga loves a good meat dress and scream "Poker Face" at us, but she also knows when to tone it down. That she did during her performance of "Lush Life," a song her new album "Cheek To Cheek" with Tony Bennett. According to an
insider
, the album's going to provide Gaga "massive success and a huge career change." Couldn't hurt!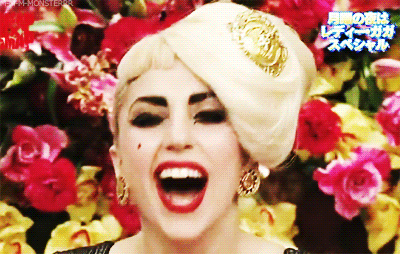 And supposedly Gaga's going to dress "elegantly" on tour with Bennett. The 70s porno wig I imagine's taking the trek. Watch her sing at the Montreal Jazz Fest Tuesday night:
Meanwhile, she walked around in New York City in a wedding dress yesterday. I take back the
toning down
part above.