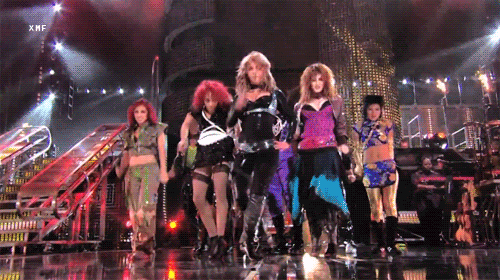 Britney kicked off The Onyx Hotel world tour in San Diego on March 2nd, 2004. The show featured seven parts: Check-In, Mystic Lounge, Mystic Garden, The Onyx Zone, Security Cameras, Club and the encore. "I'm especially looking forward to bringing my tour to new markets and performing in front of fans that may not have had the opportunity to see any of my previous tours," Britney said of the show's global appeal.
The show grossed $34 million, according to Wikipedia, but was cut short due to a knee injury on-set of the "Outrageous" music video.
Britney described the Onyx Hotel as a "unique, mysterious hotel powered by an onyx stone, where guests who enter shine their own light into the gemstone and make their fantasies come to life. It's a vibrant, whimsical place where wondrous dreams are realized, and the darkest of secrets are revealed."
Check out photos from her first Onyx show in San Diego in XRAY: