Everyone needs a little Cocovan (pronounce it coq au vin) in their lives.
The Paris-born, half-Iranian rising pop star released a slick new music video for her song "Chic (Someone To Love)," an '80s-inspired optimistic love tune.
"I kept seeing my friends and people everywhere (including me) really discouraged after many failed relationships and wondering if they would ever find the real thing," she tells Vice. "I thought we could all use a new hopeful love track to dance to. I enjoy the innocence and positive vibe of some 80s pop anthems, so I tried to bring that atmosphere back."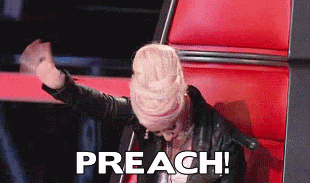 Cocovan says the the video was shot in one take and "wanted it to look like the rehearsal for a pop music video."
"A music video inside a music video," she says. "When you shoot sequence-shots, there's this feeling that you are not allowed to fail, when actually it allows imperfections to turn into happy accidents and for magic to happen! By the way, I don't mean to mess with your head but… what if this video was indeed the rehearsal?"
Watch here:

Thoughts? Let us know in Exhale.
And while you're at it... leave a comment and follow us on Facebook, Twitter & Instagram.