Yanis Marshall performed refreshed choreography (in high heels) to Britney Spears' "Slumber Party".
Britney's dance routine for the Glory cut combines dreamy armography with hair flips and floor pats (fave). While it's definitely a standout number for Piece Of Me, it serves as a bit of a breather for Brit to regain momentum from dancing for 60-minutes prior.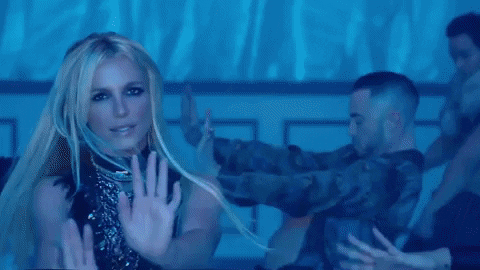 Not Marshall's version. He created a routine that's jam packed with so many pirouettes and hip thrusts it'll make your head spin.
"Who doesn't love a Britney moment!!!," Marshall wrote on YouTube. "Here is a collar [sic] I did with my Friend Kevin last week in Los Angeles, We had fun doing this piece, hope you will enjoy it as much as we did!!!"
Check it out below, and be sure to watch the routine at 2:51 – she kills it!
Like what you saw? Check out a few other routines Marshall made using the Queen's music:
"Born To Make You Happy":

"Touch Of My Hand":

Thoughts on the choreo? Let us know in Exhale.
And while you're at it... leave a comment and follow us on Facebook, Twitter & Instagram and subscribe to our YouTube channel.