OneRepublic is arguably One of the largest bands in the world. Even though their music infiltrates mainstream media, it still feels personal to the listener. No need to apologize.
BreatheHeavy.com caught up with the band before their private
Best Summer Ever
concert hosted by
Malibu Rum
at Mandalay Bay Beach in Las Vegas Sunday night. Right now, the guys are enjoying a little "break" from their Native Summer Tour before it kicks off again in Europe later this month. I asked them how it's going. "It's been the best summer we've ever had," band member Brent Kutzle explains. "It's the biggest venues we've ever played. We've hit the entire country - it's been awesome." Just because they're busy touring doesn't mean the recording process is at a halt. They confirm a new album's currently in the works, but that's all they'll give me. I tried getting more dirt when lead singer Ryan Tedder jokingly says: "Exclusive! You heard it here first. It is our fourth album." Me: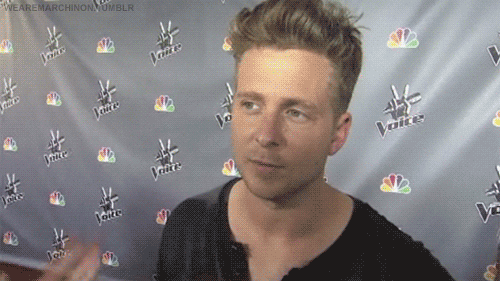 Who are they interested in collaborating with on said album? Tedder says Rodrigo y Gabriela, (
@rodgab
) Peter Gabriel (
@itspetergabriel
) and Hoobastank (
@Hoobastank
) before taking the latter back. "Wait... no, no, no. Just the first two. The first two I said." He let the cat out of the bag, and I thank him for that! Tedder's a world-renowned songwriter as well, penning tracks for Beyonce, Adele, Kelly Clarkson and Jennifer Lopez, but he finds it more fulfilling when he writes hits for OneRepublic.
"It's a lot more fun when we connect with a song. It's always fun when someone else does, but by far if it's OneRepublic then it's more gratifying on every level."
That satisfaction is apparent, especially at this stage in their careers. They've won Grammys, toured the world and sold millions of albums, but it's their impact with fans that's most important. "We're entering into the level of success that we wanted, but within that level there's four or five other levels to be had and see. The reality is it's all about connecting with more people. The better music you put out, the more endearing and inspired song-writing you do, then the more people love it and connect with it and then the bigger shows you do. For us, [the success] is touring, because album sales and single sales are cool... but showing up to a sold out Hollywood Bowl is 10 times cooler." That introspective take on their celebrity comes after years in the music industry. They started out during the boom of social media, namely MySpace (woah), and credits it for giving them the platform to launch into superstardom.
"The Internet and social media IS the music industry," Tedder said. "Period." Guitarist Drew Brown says: "When we started this band, we started to understand you could actually get somewhere on the merit of your work. You see a lot of bands and acts and songs that end up on your radar because a company is putting a lot of effort into it. For us, it meant a lot that we could try to do our small part as a band and end up on the same playing field. The Internet has created the best level playing field. That's where we've always thrived." Tedder chimes in: "We wouldn't be a band if it weren't for the Internet. I think it's safe to say, this isn't a bragging point I just think it's a fact, we are probably one of the first five bands in the world in history to legitimately break on the Internet. That's why we are who we are and got where we got." Their set time is quickly approaching. I ask them to leave me with a few words to relay to their fans: "Thank you. It's all going to be OK, and so can you."